If you got a massive collection of photos then you don't know what to do about them, then Shape Collage would definitely help you creating a collage that comes in certain shapes!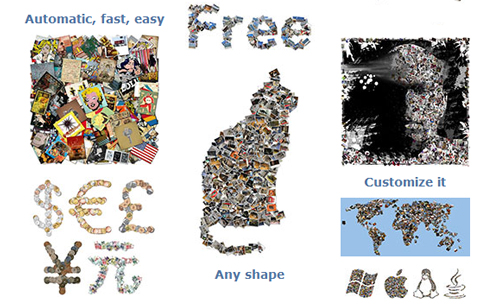 The images could be either from the web or the local photos from your folder.
Here are some of the features of Shape Collage:
Spacing between photos can be modified
You can draw your own shape using a brush
You can put a background in the collage
Shape Collage user interface:
The program is compatible into Linux, Windows, and Mac.
T
he output can be saved as GIF, JPEG, and PSD that can be open in Photoshop.