With only 2 years and running,Plurk today is now one of top social networking sites. Aside from it's interactive GUI, you can also reflect your personality and creativity through customizing your timeline and dashboard themes.



Well, let's admit the fact that having our
Plurk
profiles tweaked inspires us more to
Plurk
. Trust me, I'm one of those.
Since most of the
Plurk users
don't have the knowledge on CSS coding, mainly used to create
Plurk themes and layouts
, here are
5 cool sites that provide Plurk themes and Layouts
:
1.) Layout Freak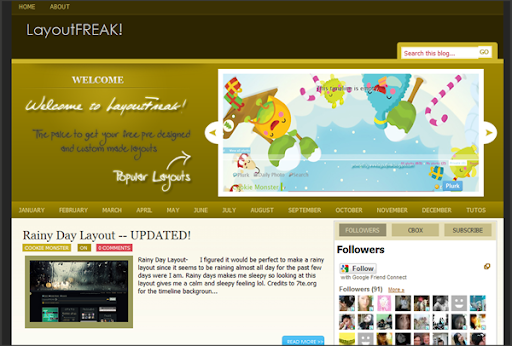 2.) Plurk Doodles
3.) Plurk-Layout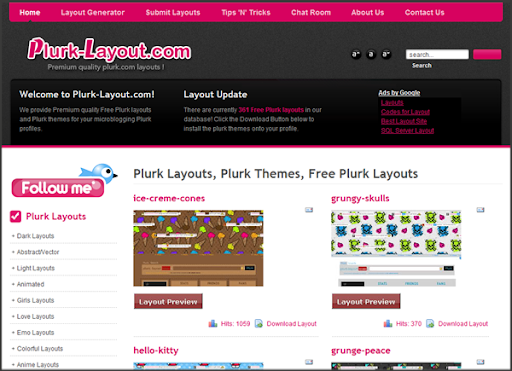 4.) Plurkocity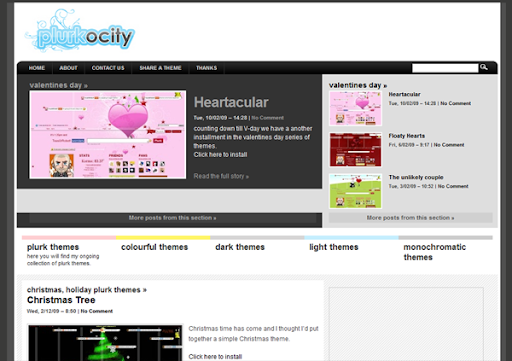 5.) Layout Monster
Choose from these
wide variety of Plurk themes
now, and see your
Plurk profile
shine!
Done reading? If you liked my posts, then:
Click here to
Subscribe to FREE email updates
from "Kristan Franco", you wouldn't want to miss out anything that can be valuable to you and your blog, would you?