Another great basic photo effect is turning it into a half-toned photo,in which the approach of the effect is somewhat retro. You can create this effect in JUST A MINUTE or two.


To start, open your Adobe Photoshop, as well as your choice of photo that would be applied with this effect:
Then, duplicate the photo layer and label each one of them as the original and the halftone copy.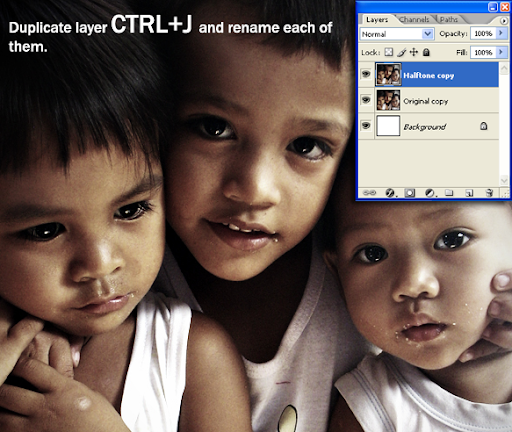 After duplicating, be sure to select the duplicated layer, the one you named as 'half-tone layer'. In the menu bar go to
FILTER > SKETCH > HALFTONE
. Set the values of the halftone accordingly. In my photo I set the size to 1 and the contrast to 10.
After applying the halftone effect, change the blending options of the 'halftone layer' to
LINEAR LIGHT
.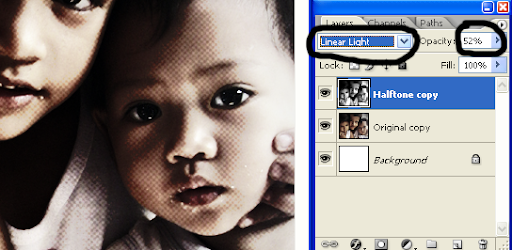 Here is the final output! A simple halftone effect for your photo:
I reduce the opacity of the halftone layer to lessen the contrast applied.
Done reading? If you liked my posts, then:
Click here to
Subscribe to FREE email updates
from "Kristan Franco", you wouldn't want to miss out anything that can be valuable to you and your blog, would you?